SWS is a locally owned and operated Computer Solutions Provider and Electronics Components Distributor in Tucson, AZ dedicated to providing the highest quality Electronics and Computer sales and service to Southern Arizona's Business and Private communities.
Servicing large OEM accounts and the Retail market, SWS employs professional, service-oriented, helpful sales staff available to serve you and your business. With over 15 years experience serving Southern Arizona and our 7,500 square foot facility conveniently located in Central Tucson, we have everything to suit your needs.
1982

Our History
Store opened on Campbell, primarily selling electronic components.
1988

Moved to Grant & Forbes location
1992

Moved to Broadway & Plumber location, expanding selection with a larger sales floor.
1993

Began to carry and repair computers, expanded store's products to include computer components.
2000

Began offering at-home repairs
2007

Moved to current location on Speedway & Dodge
2008

Shifted business to focus on computer repair & retail sales
2015

Readers Choice Winner for Best Computer Repair

2016

Readers Choice Favorite for Best Computer Repair

2017

Readers Choice Favorite for Best Computer Repair

Began to offer Managed Services
2018

Readers Choice Favorite for Best Electronics Store
2019

Readers Choice Winner for Best Computer Store
Readers Choice Favorite for Best Computer Repair
2020

Readers Choice Favorite for Best Computer Repair
Readers Choice Favorite for Best Computer Store

2021

Readers Choice Favorite for Best Computer Repair

2022

Readers Choice Winner for Best Computer Store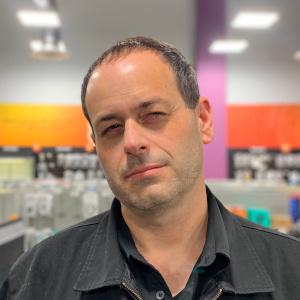 Fred K
Owner

Fred started working for SWS when he was in high school. Starting on the sales floor he took an early interest in PC repair and helped to expand the store to carrying & repairing computers. In 2008 Fred took over the business from his parents and has been instrumental in bringing in new products and service offerings to the store.
Outside of work Fred enjoys golfing and spending time with his two dogs.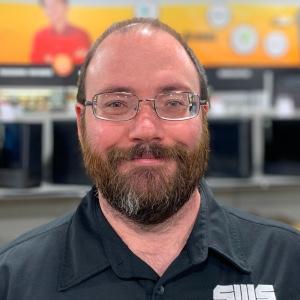 Chris B
Office Manager
Chris has been with SWS since 2015. He started as a cashier and over the years worked in multiple positions until he became our office manager.
Chris describes himself as a total nerd having interests in Dungeons & Dragons, Magic the Gathering, Warhammer 40k and pretty much any form of gaming out there be it card/board/video etc.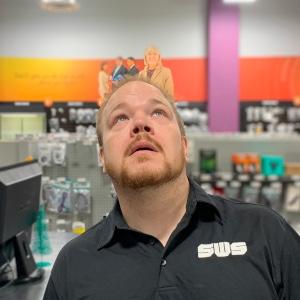 Topher G
Lead Technician

Topher is our ever-passionate tech who started from the age of 15 curiously prodding and poking broken components until they worked again. Once he got his old hand-me-down to work and installed games, he realized how deep the rabbit hole really was; his life has never been the same. As technology evolved, so has Topher. He has gained a little bit of new knowledge every day and is in constant battles with bugs and glitches, never letting them conquer him.
In his free time, Topher likes to fly and repair drones, editing the video footage to look spectacular, as well as enjoying time with his cats (who don't need editing to look spectacular, they did that all on their own.)

Favorite Game of All Time: Survival Games (The Long Dark for example)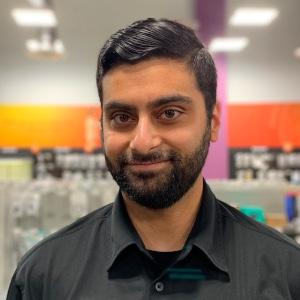 Basit I
Prebuild Technician

Basit is our Pre-built technician who knows a little bit about everything to do with computers and the industry. He built his own PC in 2005 and has been experimenting with them ever since. Basit is always here with a smile and always ready to tackle any problem in the way while working on his assignments.
Always ahead of the curve, he knows about the newest computer product before they're on the shelf and is always the place to get new information. Our very own Wikipedia!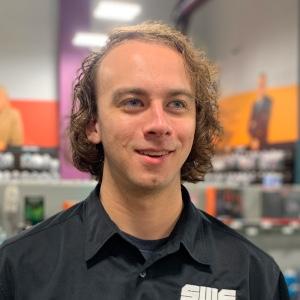 Nathaniel E
Onsite Technician

Nathaniel is our Onsite Technician/Laptop Refurb/Sales Associate who you will always find screwing or unscrewing something at any given moment. Nathaniel entered college for physics but found out the computer classes for physics were more interesting. He experimented with Computer Science before figuring out he couldn't sit working on one project for months at a time. He likes helping people and states he would love to do be IT for a hospital in the near future.


Favorite Game of All Time: Destiny 2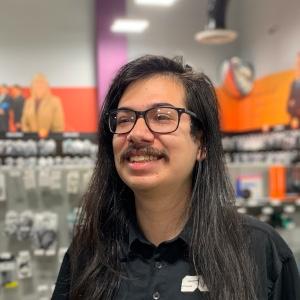 Daniel L
Purchaser

Daniel is our Purchaser who takes care that everything in the store is stocked. If an item on the shelf is empty, we give you permission to give him a shameful nod. Daniel accidentally built his brother's computer correctly and has since consumed as much media relating to computers as there is on the internet, no YouTube build video has gone unwatched.
When not working, he enjoys gaming with friends, playing the guitar, existing in this mortal plane, and tinkering with computers.

Favorite Games of All Time: Legend of Zelda: Breath of the Wild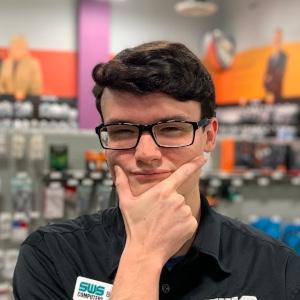 Brendan S
Salesperson

Brendan is our RMA/Sales Associate who comes to work everyday with the purpose of making everyone die of laughter at least once a day. Being exposed to the internet at a young age has its consequences and that proof is Brendan. He found his interest in computers when he messed around with his Grandma's computer and caused general chaos to the family computer.
In the present, Brendan enjoys PC games, both making them and playing them, and you might catch him daydreaming about that during work.


Favorite Games of All Time: The Binding of Isaac: Repentance.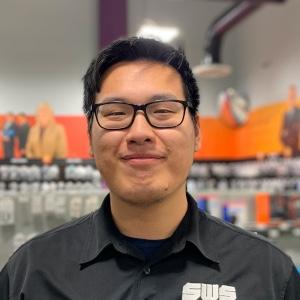 Yisok
Salesperson

Yisok is our sales representative that would go to the ends of the world to help you out. Never exasperated and always helpful, you'd almost question what thoughts are swirling around his head to keep him cool…
Yisok is currently enrolled in school for Cyber Security and will one day use that degree to rule the world. Currently though, he enjoys hiking and gaming, the latter which is the reason he's interested in computers today!

Favorite Games of All Time: Yakuza 6: Song of Life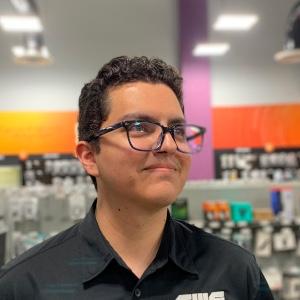 Fernando P
Salesperson

Fernando is our Sales Associate who's quiet and calculated, as if he can read your mind when making eye contact. Come to him with any question or situation and he will tell you what you need before you've finished with your first sentence, he's clairvoyant like that.
Fernando got into computers by putting down his decaying console to move on to PC gaming, while discovering the versatility only possible through a computer.

Favorite Games of All Time: Dark Souls Series/Elden Ring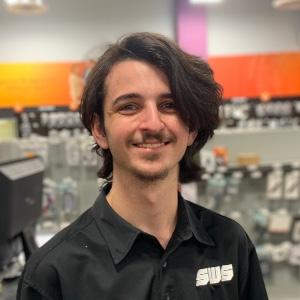 Noah H
Salesperson

Noah is our newest sales associate who brings as much passion for technology as information. With a master's skill in breaking something apart and putting it back together, nothing is safe from his curious hands. If a button is stuck or something is rattling inside, Noah will be the man to call.
From his humble beginnings at fixing gaming consoles, it quickly evolved to tinkering with anything electronics related and now nothing is safe from disassembly!

Favorite Game of All Time: Counter-Strike: Global Offensive